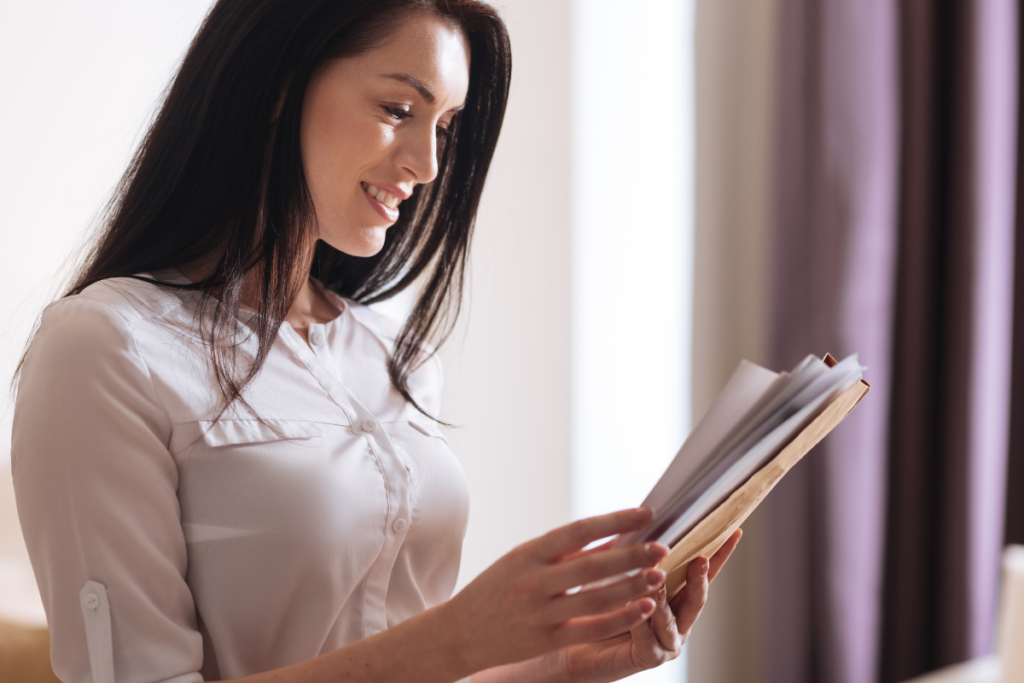 If you are running a real estate investment business you are always looking for your next deal. One of the most effective, and perhaps unexpected, ways of generating real leads is a timeless classic – direct mail marketing.
In a world of smartphones and smart devices you wouldn't necessarily think that something so analog as direct mail marketing would be an effective lead generation method for real estate – but it is!
Direct mail marketing, especially in real estate, is one of the best ways to connect with leads, build relationships and get your business in front of the right people. Physically sending out postcards or letters is one of the best ways to reach out to homeowners to show your interest in a direct yet passive way. This approach allows an investor to turn an awareness into a relationship over time without spending a ton of time and energy making calls and knocking on doors.
So why is direct mail marketing such an effective tool for real estate investors? Here are five reasons you shouldn't count out the power of the mail…
It's Cost-Effective
One of the most important things about direct mail marketing for real estate is that it's quite cost effective. In comparison to other marketing efforts that are less direct, direct mail costs less and has more inherent engagement.
Depending on what kind of campaign you are running and how many people you are sending to, the cost per piece could be less than 50 cents each! You can send to a few dozen leads or a few thousand. It's easy to scale and only gets more cost-effective as you go.
Direct mail also has an excellent return on investment, specifically in real estate. Even if you send out thousands of postcards over the course of a year and get a handful of deals out of it your income will significantly outweigh the cost. Plus, you are building relationships over time that may come to fruition in the months and years ahead. You can simultaneously close deals now and grow relationships for the future!
Gets More Engagement
If you are running any kind of marketing campaign you want to make sure as many people as possible see your message. Getting attention is the point! With digital marketing efforts you can reach people far and wide, but those campaigns are pretty easy to ignore. How many digital ads have you seen today? The number is probably somewhere in the hundreds. And how many of those do you remember? Probably very few.
Sending custom, personal mail directly to homes ensures that your message will be seen – even if it's glanced at for a couple seconds on the way to the trash. 
That kind of visibility is invaluable in building relationships and establishing yourself as a business. The homeowner may have thrown away your first postcard but when you send another they will recognize your logo or business name and maybe take a closer look. Those are the first steps to establishing a relationship and putting the idea of selling into a homeowner's head. And once they make that decision to sell, who do you think they will reach out to first?
It's Easy To Automate
Despite being very analog, direct mail is actually a highly efficient way to market your real estate business. The days of handwriting your own letters, stuffing envelopes and heading to the post office are gone! Direct mail campaigns can be highly automated using real estate marketing software that lets you run full campaigns in a few clicks and businesses like Open Letter Marketing that do everything for you!
You can create a campaign in a matter of minutes using proven postcard templates that can be easily customized and your list of targeted leads. In fact you don't even need to have a completed list of leads – you can build one right in the same place!
You can easily craft multi-faceted drip campaigns that can run for weeks or months to nurture your list of leads in no time at all. This is a great way to keep your leads engaged while giving you a ton of time back to negotiate sales and plan future campaigns.
Allows Endless Customization
One of the most important assets of any business is its reputation. With direct mail marketing you have complete control over how your business is represented to potential clients. 
Not only can you brand your mailers fully, you can also customize the message to better connect. One of the biggest attention-grabbers is the Streetview Postcards. This style of postcard automatically adds a Google Streetview image of the home you are sending to. This kind of personal customization makes it easy to stand out and make a connection. A lead will be certain to take a look at your postcard if they see an image of their home!
In addition to adding dynamic visual elements to mailers you can also create postcards and letters that look fully handwritten. Real Penned products (also known as autopen) use real ballpoint pens to write out your message. Think about the mail you receive – are you more likely to take a closer look at something typed out or handwritten? Handwritten almost always wins.
Builds Relationships
You aren't going to convert a ton of leads right away, it's a journey. With direct mail you can set long-term drip campaigns that supplement some of your other marketing efforts. This constant drip will keep your business visible to the leads you are targeting and let them get to know you over time.
With each send you can let the lead in on new information about your business showcasing your expertise within the industry and local market. This will also allow you to establish some social proof in the area.
Not only does direct mail ingratiate yourself to your leads, it also reminds them that there is someone out there that wants to buy their home. You could plant a seed that could grow into a deal a little down the line!
Just make sure you are using all the tools in your tool belt to connect with homeowners. Following up with a phone call, text or email is a great way to get the conversation started and your established relationship will make it more likely that they will respond.
Final Thoughts
Direct mail marketing is an important part of any real estate investment business. This tried-and-true method of lead generation has been used for decades to find interested homeowners and uncover hidden deals. Create your first real estate postcard campaign right now and put your business on the track to success!